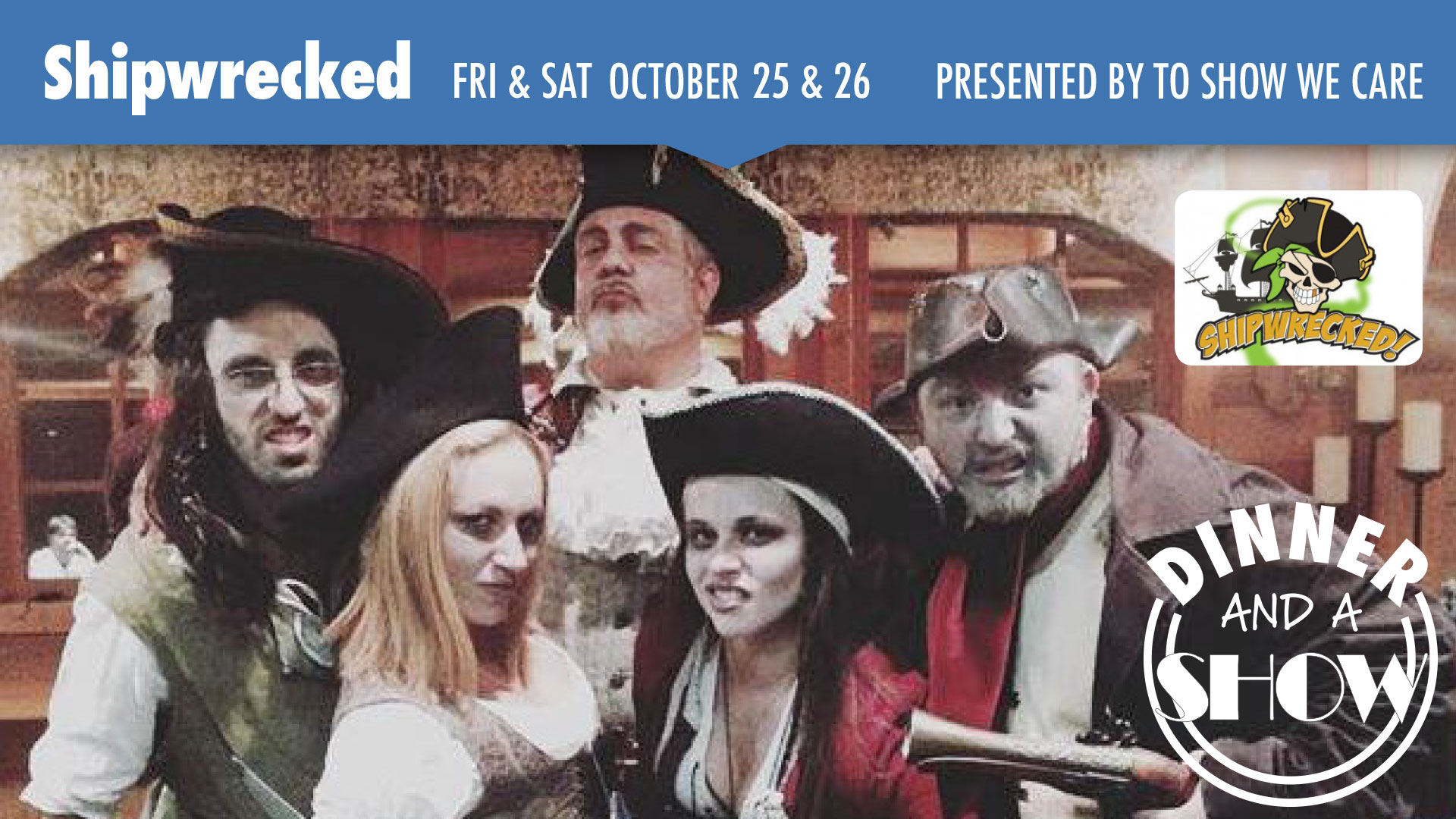 Shipwrecked - Dinner & a Show at the Backstage Bistro. We need three volunteers to help set up the room, to escort the guest to their tables, and to help clean up after the show.
Shift starts at 3:30 pm and ends at approximately 11:00 pm.
Volunteers get to eat and see the show for Free.
We are dressing as pirates for this event.
Contact Gaby if you want to volunteer.