"Night on the Town" - Oklahoma!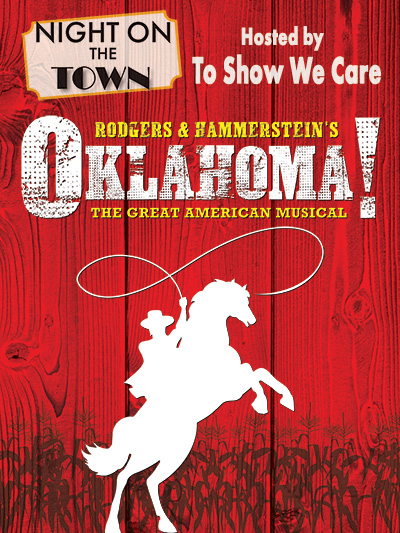 Are you currently receiving treatment for cancer? Be our guest to a Free Night on the Town!
Enjoy dining in a relaxed atmosphere with friends and bask in the magic of live theatre at The North Shore Music Theatre.
To Show We Care is hosting a Free "NIGHT on the TOWN" for persons currently in treatment for Cancer or other life-threatening illness.
The evening includes dinner at our pre-show reception, the performance of Oklahoma!, and a post-show reception with the cast.
Information & Reservations (978) 236-8161 x1 or rsvp@2swc.org
Reservations must be made no later than Wednesday, June 12.